Motorised Un-Coier / De-Coiler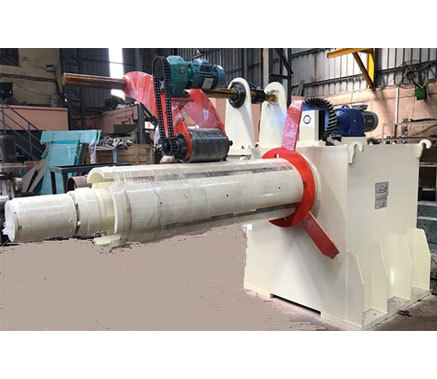 Motorised Un-Coier / De-Coiler
Product Description
Un-coiler is an efficient machine which simplifies the troubling work of opening the coil. Our company provides the Un-coiler in different capacities
It is designed to operate on different variable uncoiling speeds with maximum accuracy.
Advanced drive system helps in performing smooth and hassle free operations.
Coil carrying base is made to withstand high loads and to increase production efficiency.
Available in different models - Cantilever Type, Cone Type, Double Sided, De-coiler with Sliding Base.
FEATURES:
Re -Coiler machines are up to 2- 30 ton capacity
Width upto 1500 mm
Loop control
Sheet tensioner with pinch roll
Motorized
Snubber & Separator
Jaws expansions by manual or hydraulically operated
Main shafts are of alloy steels
All bearings are reputed make
Coil car carrier-optional
All Hydraulic equipments and other brought out items are of Internationally reputed make