Our Company
Hertz Controls (India) Pvt. Ltd., an SSI unit, is a renowned manufacturer from 1997, and has been an exporter & supplier of Cut to Length Line Machine, HR/CR Cut to Length Line Machine, Slitting Line, NC Servo Feeder, De-Coiler/Re-Coiler (Motorised & Un-Motorised) etc. Widely used in automation & material handling applications, our versatile and efficient products are supplied to various OEMs across the country.
Hertz feed units are used in different areas of production of sheet metal components, door hinges, electrical stamping & lamination, relays, gaskets, thermostats, auto parts, circular saw, clutch plates, wire components, components of plastic or paper and innumerable other areas.
Based in the suburban location of Ghaziabad, near the capital city of New Delhi, we have easy access to almost every transportation facility which enables us to reach our clients well in time. Hertz Controls (India) Pvt. Ltd. offers quality products which are exported to the Middle East and African countries. Timely deliveries along with competitive rates are some of the advantages we offer our clients with. Our clients include Minda Group, Sandhar Auto, Paharpur Cooling Towers and many others.
Serving a large number of clients based in India and overseas with high test Sheet Cutting Line, Feeder Machine, Slitting Line for the last 17 years, we have demonstrated our commitment to the quality and value of the product range. We have developed the skill in fabricating Sheet Cutting Line, made up of robustly constructed feeder and high-tech shear device, promising precision cutting activity consistently and high speed, above all streamlining the cutting process for acquiring segments of sheets in desired length.

Product Range
Hertz Controls (India) Pvt. Ltd. is a manufacturer and exporter of the following press automation and material handling equipments like:
Cut to Length Line Machine

HR/CR Cut to Length Line Machine

Slitting Line

NC Servo Feeder

De-Coiler/Re-Coiler (Motorised & Un-Motorised)

Strip Straightener/Leveler

Component Straightener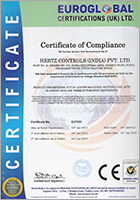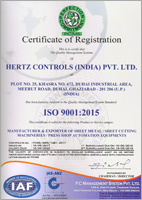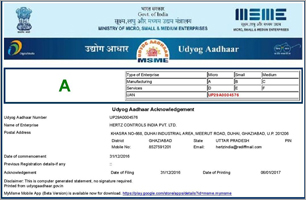 Read More